Using Social Media to amplify your message is a proven frugal marketing technique. Creating quality content has been a critical success factor for marketing teams in the last decade. The exponential growth of digital channels gives internet users an array of options, meaning brands that don't engage with people will suffer at the hands of their competition.
In 2020, stellar content is not enough on its on to drive growth, according to experts in the field. Everyone is creating content regularly, but not all of them are making it work hard enough. There is a case that marketers should spend less time writing content, and more time distributing it. In crisis times, instead of cutting marketing budgets, companies should channel scarce dollars toward using social media to amplify reach.
Arguably, there is no better channel to amplify your content and extend its reach than social media. Both B2B and B2C marketers say that social media is the top channel used in their strategies for distribution.
Promoting content on social media is not as simple as it sounds. A lot of businesses will write an excellent and informative post, sharing it on LinkedIn, Facebook, and Twitter. However, the article gets a little bit of traffic on day one but then doesn't draw any engagement. The hard work comes it reaching the right people at the right time.
In this article, we will look at ways to boost your social messages and some of the tools available to help.
What does content amplification mean?
When referring to amplifying content, it is the process of distributing media across various channels, including paid, owned, and earned media campaigns. Statista estimates there will be nearly 4.5 billion social network users by 2025, providing an enormous reach for content.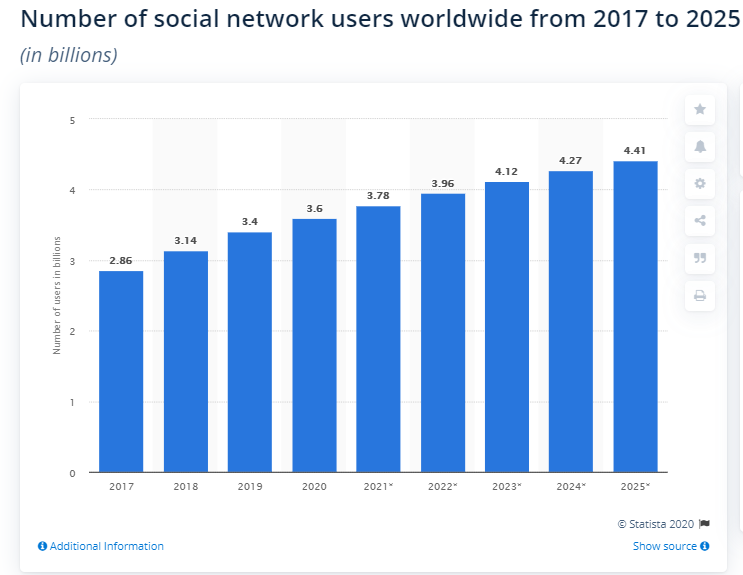 A social strategy that uses content in the right way can enhance the online presence of a brand and quickly create a following. The goal of amplification is to get more impressions, shares, backlinks, conversion, and revenue from social media content.
Using Social Media to amplify your message
There are various strategies to engage an audience with your brand better and build a loyal social media following.
Informational and not Promotional
In the B2B world, 88% of marketers say that content that prioritizes the audience over promoting their brand consistently achieves the best results. This doesn't mean giving people a lesson but providing something that educates about a task or inspires them to do a particular task. Focus on how a product or service will solve a problem rather than pushing a sale on prospective customers.
Making use of relatable and engaging visuals like video and infographics is key to 21st-century marketing. The growth of video app TikTok during the first quarter of 2020 shows this is the type of media consumers want.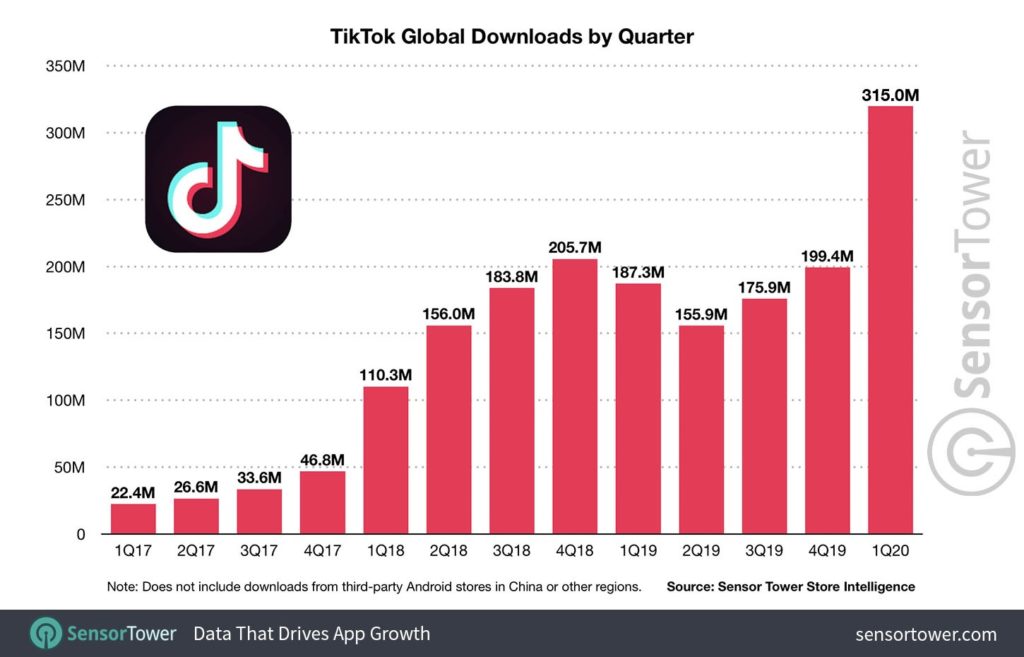 For example, Fenty Beauty sees huge success when its creator, Rihanna, posts make-up tutorials on YouTube for their followers. This is not only informational media but uses the power of a significant influencer to amplify the content.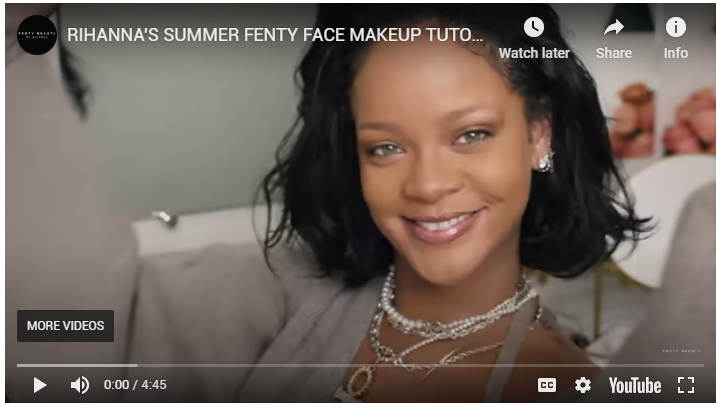 Source: https://youtu.be/i4fxs5JLBvc
Moreover, a Tweet containing a video is six times more likely to be retweeted than a photo or text. Facebook Live, YouTube, and TikTok growth and the rise of streaming services, makes video a fundamental part of social amplification strategy.
Get Influencers on board.
Most businesses won't have the pulling power to bring in a Rihanna to promote their content, but there are plenty of passionate influencers out there.
An influencer can persuade an audience to trust you through endorsing your brand or product. For example, the Sun Peaks Resort in British Columbia ran a social media campaign to increase awareness of their top winter attractions. To do so, they brought in Canada's top adventure photographer, Callum Snape, so that they could show off the jaw-dropping landscapes.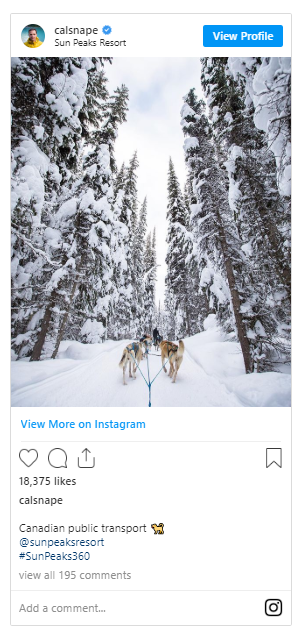 Finding an influencer in your niche is vital. Mention can help you identify your possible brand advocates. BuzzSumo offers a similar service with a simple to use platform. The specialist influencers will have highly-engaged audiences who relate to them within their bubble. An influencer will know how to get people to react to a post and spread the word about a brand or product.
Starting a conversation with influencers is the first step. This guide from Fourstarzz offers a great step-by-step process for those looking to gain influencer support.
Use all channels differently.
There are lots of places to publish social content. Facebook, Instagram, Twitter, YouTube, Medium, and Hacker News, to name a few, all have loyal users and audiences. However, that does not mean that they all consume content and engage with it in the same way.
Each platform has it is own demographic, meaning you will need to tailor content appropriately. For example, Instagram tends to have a younger demographic than Facebook. Instagram is the place to showcase photos and videos; Facebook tells people why they should care about your product, Twitter helps get a brand seen and is the place to include hashtags while LinkedIn is purely for business.
Take a step back and look and the channel before amplifying content to the wrong audience.
Social media tools
Using Social Media to amplify your message does not mean you need hundreds of thousands of followers – even though it helps. Content promotion tools can help with amplification. It would be impossible to cover them all here, but those below are some of the most popular on the market.
Quuu Promote
Quuu Promote shares marketing pieces on Facebook, Twitter, LinkedIn, and Google +. It is as simple as loading the content into the platform and sharing it directly with people in your niche. There are options to enter short and long-form text, depending on the platform. Add images, select a category, and your content is ready to promote.
Buffer
With Buffer, users can schedule content for social media platforms. Better still, it provides results of the times that generate the most engagement and then allows you to edit the schedule accordingly. Creating a plan can save hours in preparing and promoting your content each week. Over time, Buffer will automatically detect the best times for you.
Sprout Social
Sprout Social is a little like a CRM for social media. While Quuu Promote and Buffer have specific focus areas, Sprout Social can do just about anything that relates to social media content promotion. On the platform, users can target audiences, use stock images, schedule posts, create a detailed analysis of engagement, re-purpose previous content, and link multiple accounts.
Using Social Media to amplify your message is a strategy all businesses must adopt.
Social media is a powerful channel for any brand to gain exposure. Creating quality content is the first step towards success, and this article has shown how an amplification strategy can take that to the next level. In a competitive digital landscape, businesses cannot rely on customers coming to them. Investing in the right tools will prompt engagement and ensure the world remembers your brand.